Playa Mujeres Transfers to Hotel Zone and Condos
| Rates | 1 to 2 Persons | 3 to 7 Persons | 8 to 10 Persons |
| --- | --- | --- | --- |
| One Way | $45 USD | $55 USD | $55 USD |
| Round | $69 USD | $79 USD | $90 USD |
Private Tours and Transportation in Mayan Riviera
Playa Mujeres is the newest jewel in the region. Located 25 minutes North of the Cancun International Airport, it provides the most beautiful, pristine, untouched and unspoiled beaches in the northern part of the state. Imagine miles of white sand beaches, surrounded by the lush jungle and amazing turquoise water.
This area offers one of the best choices in hotels since you can find top of the line hotel options in Playa Mujeres. If it is the boats you are attracted to, the marina found in hotels like the Beloved hotel will certainly fill your expectations. Whether you want us to provide your Playa Mujeres airport Transportation or just visit with us its attractions, we can provide the full service for you,
Playa Mujeres Tansfers
.
Playa Mujeres offers contemporary luxury in the jungles of the region. Impressive environment, privacy, white sands in an exclusive two-mile stretch of virgin beaches. However, Cancun shopping and nightlife of Cancun close enough and somehow far enough. This intimate area has luxurious rooms and modern suites and located in a place where your breathe will be taken away by its views.
Playa Mujeres also offers a masterfully planned design golf course as a result, Playa Mujeres Golf Club is already recognized as one of the top courses in Mexico combining the lush, well-kept grass and impeccable true-rolling greens with an international model in preserving the natural flora and wildlife.
For your convenience, you can contact us using any of the telephones provided in our contact page or you can use the application WhatsApp 24 hours a day, 7 days a week: 998-1-850-1010.
So whether you are looking for elegant exclusiveness in the most beautiful scenario, or a fun filled day at the golf course or a cruise on the turquoise waters in the beautiful Mexican Caribbean,
Paradise Transfers
can take you there!
Hotels and Condos in Downtown and Hotel Zone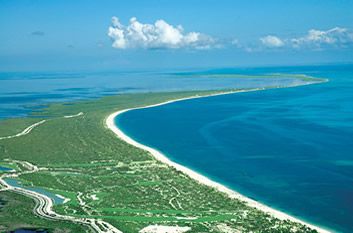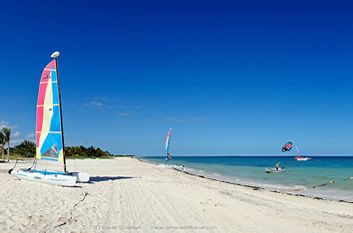 Excellence Playa Mujeres, The Beloved Hotel All Inclusive (La Amada), Villa del Palmar Cancun Beach Resort & Spa, Villa del Palmar Luxury Residences, Sea Adventure Resort & Water Park All Inclusive, Hotel del Sol, Secrets, Private Condos.
Authorized Transportation

Paradise complies with the Mexican Government and Cancun Airport's requirements of official licenses and permits to operate as a Tourism Transportation Company. You and your family will be traveling with a fully authorized and legal company. Safety always comes first.